07/23/17
ALAN RABINOWITZ: One of the three anchor points of the Jaguar Corridor, Colombia is a connection between all jaguars in Central America and points north and all jaguars in the Amazon and points south.
07/25/17
On the docks waiting to board the boat to the Panama border. A mass of humanity!
07/25/17
Snake charmers: restoring calm at a local restaurant w a good field hack: PVC tube to contain the snake so it can be safely evacuated.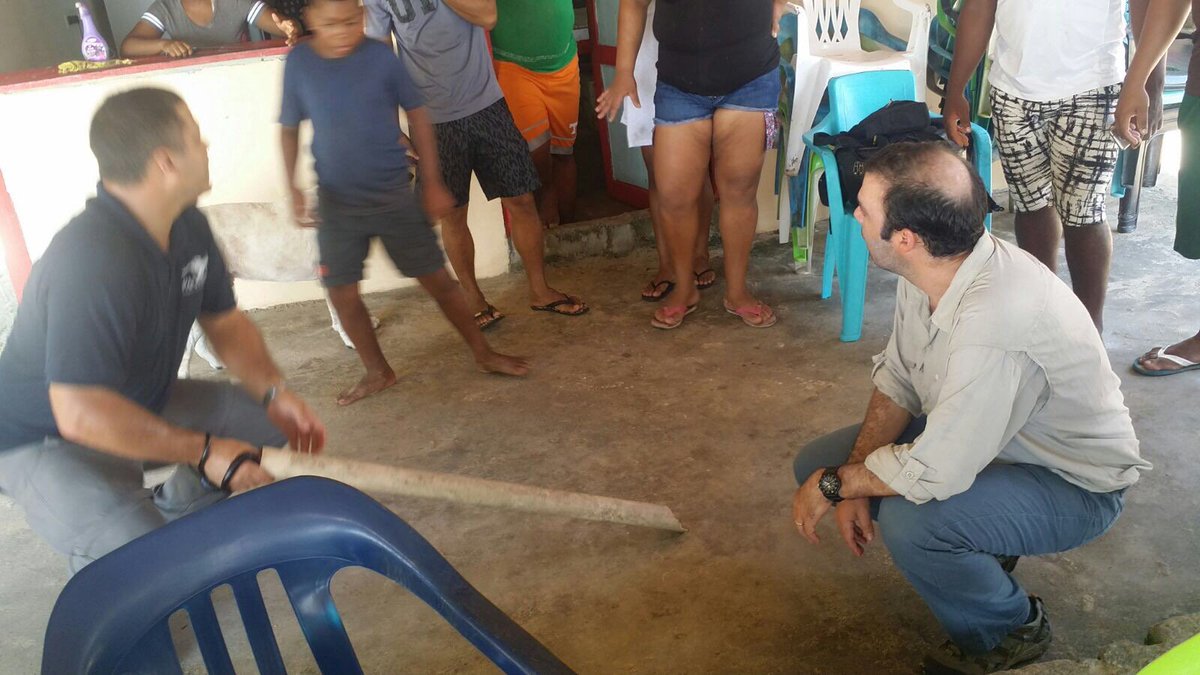 07/26/17
Corporal Picon of the Colombian Navy spotted this #jaguar swimming in the Atrato River the day before our visit. Amazing sighting! #colombia
07/26/17
ALAN RABINOWITZ: When Corporal Picon of the Colombian Navy spotted this jaguar swimming in the Atrato River, he shot it with a camera instead of a gun.
07/27/17
ESTEBAN PAYAN: I lived in the Amazon for two years as a jaguar researcher, making camp and sleeping in a hammock in the middle of the jungle. It was a hard, uncomfortable, and at times dangerous, life.
07/27/17
Nobody said the #JaguarJourney was going to be easy. To get to Cartagena, #Colombia we traveled by boat, horse cart and finally, airplane.
07/27/17
VIDEO: Panthera, the FHAC, and the Humboldt Institute have joined together to publish a new book of research titled, "Conflicts Between Humans and Felids in Latin America," which was released today at the International Congress for Conservation Biology in Cartagena.
07/28/17
CARLOS VALDERRAMA: The village of Serranía is a tiny community, a cluster of wood and lamina houses around a dirt soccer pitch high in the mountains on the edge what will become one of Colombia's newest protected areas of jaguar habitat: San Lucas.
07/29/17
HOWARD QUIGLEY: The Darien Gap is one of the most remote tracts of jungle and swamp in the world. It's a morass of thick undergrowth and boggy ground so impenetrable that it draws its nickname, The Gap, from the fact that it is the only interruption in the Pan-American Highway–the great road that runs from Canada to the point of Argentina.
07/30/17
Yesterday in San Lucas, Panthera_Col explained to us what camera traps are. To test if they're working, you have to crawl by like a jaguar.
07/30/17
Upon arriving at Don Robinson's ranch, El Palmar, we soon found a jaguar track, proof that the great cat lives here and passed by recently.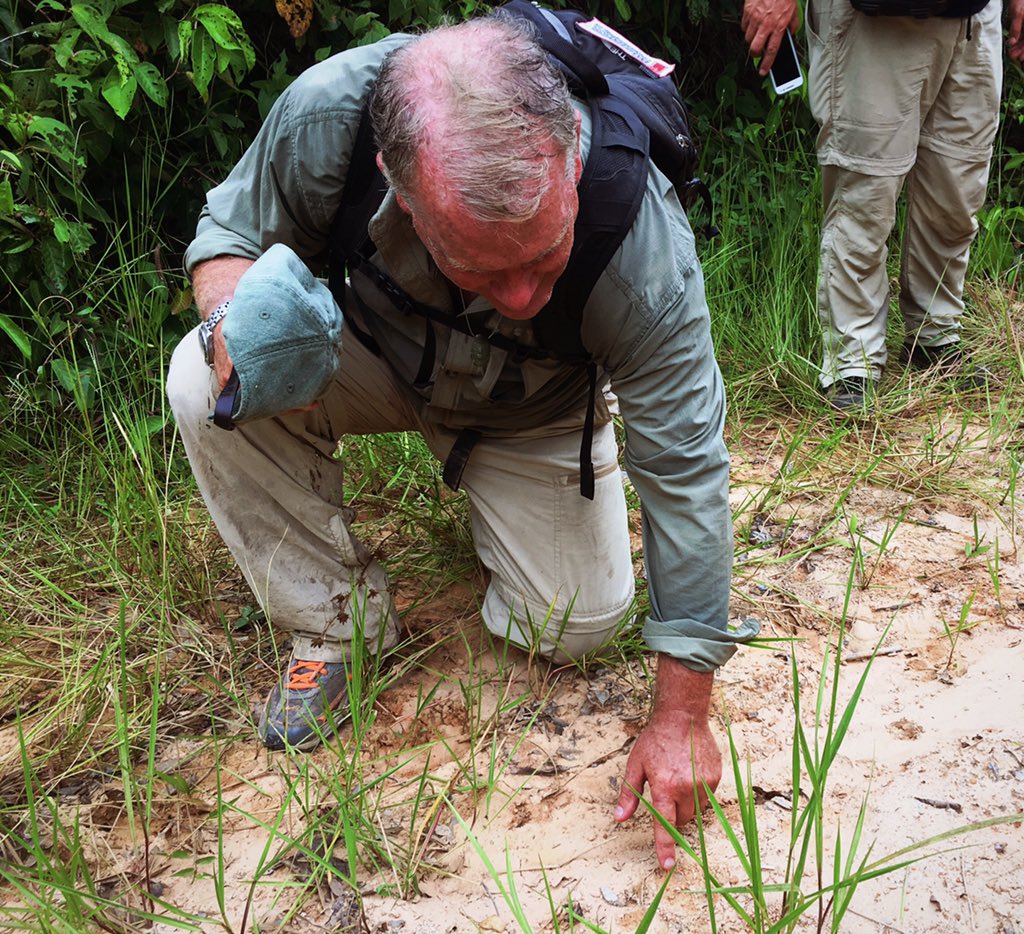 07/30/17
First we saw a jaguar track. Then we saw it on the camera trap video. Importantly, it's on the right side of the fence to protect cattle.
07/30/17
Inspecting electric fence with @DrRabinowitz at an experimental ranch. Well-designed fences keep cows in, jaguars out and ranchers happy.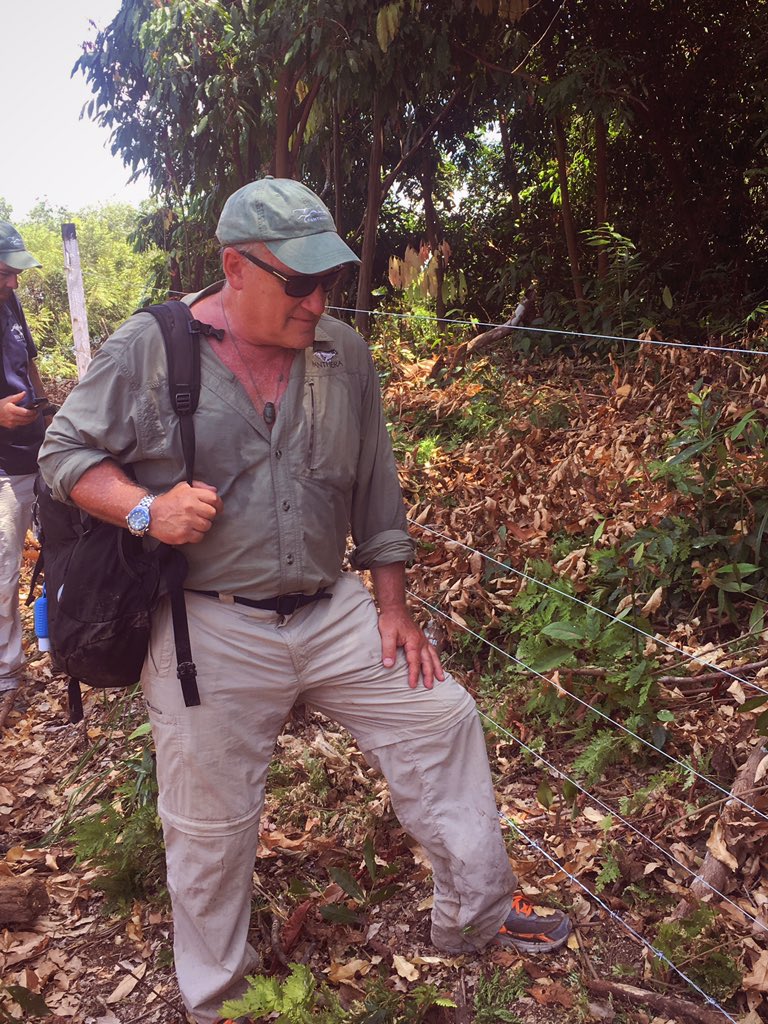 08/21/17
Right now in Colombia, Panthera's single biggest conservation priority is ensuring that our partner, the Colombian government, designates San Lucas—a key region of jaguar territory—as a national park. Making this designation here will not only protect the incredible biodiversity of the region, but also provide clean water in a place where many of the waterways have already been highly degraded, plus economic opportunity for the people who live on its border.
08/31/17
Jaguars often pass through ranches and sometimes attack livestock. To prevent this, @Panthera works with ranchers to protect their animals.
08/31/17
Some of the ranches outside of Barrancabermeja, Colombia, had recently experienced jaguar predation against their water buffalo. Since the attacks, we started testing new anti-predator techniques, including specially designed electric fencing, to try and protect stock. The Asiatic water buffalo is usually an effective anti-predator strategy in itself, since these beasts still retain a natural defensive behavior from having evolved with the constant threat of living with tigers in Asia.
08/31/17
As we headed to the airport in Barrancabermeja, a city of roughly 200,000 people built up around a major oil refinery, I couldn't stop thinking of the jaguar we saw on camera trap the day before. That jaguar, walking along the trail, had not only traveled through an often inhospitable human landscape, but had done so without harming the rancher's water buffalo.
11/08/17
In the village of Serranía de San Lucas in #Colombia, @DrRabinowitz enjoys one of the first cups of #jaguar friendly coffee ☕️, which not only helps protect these animals, but also provides extra income for this community. https://t.co/lUaGDv8YlQ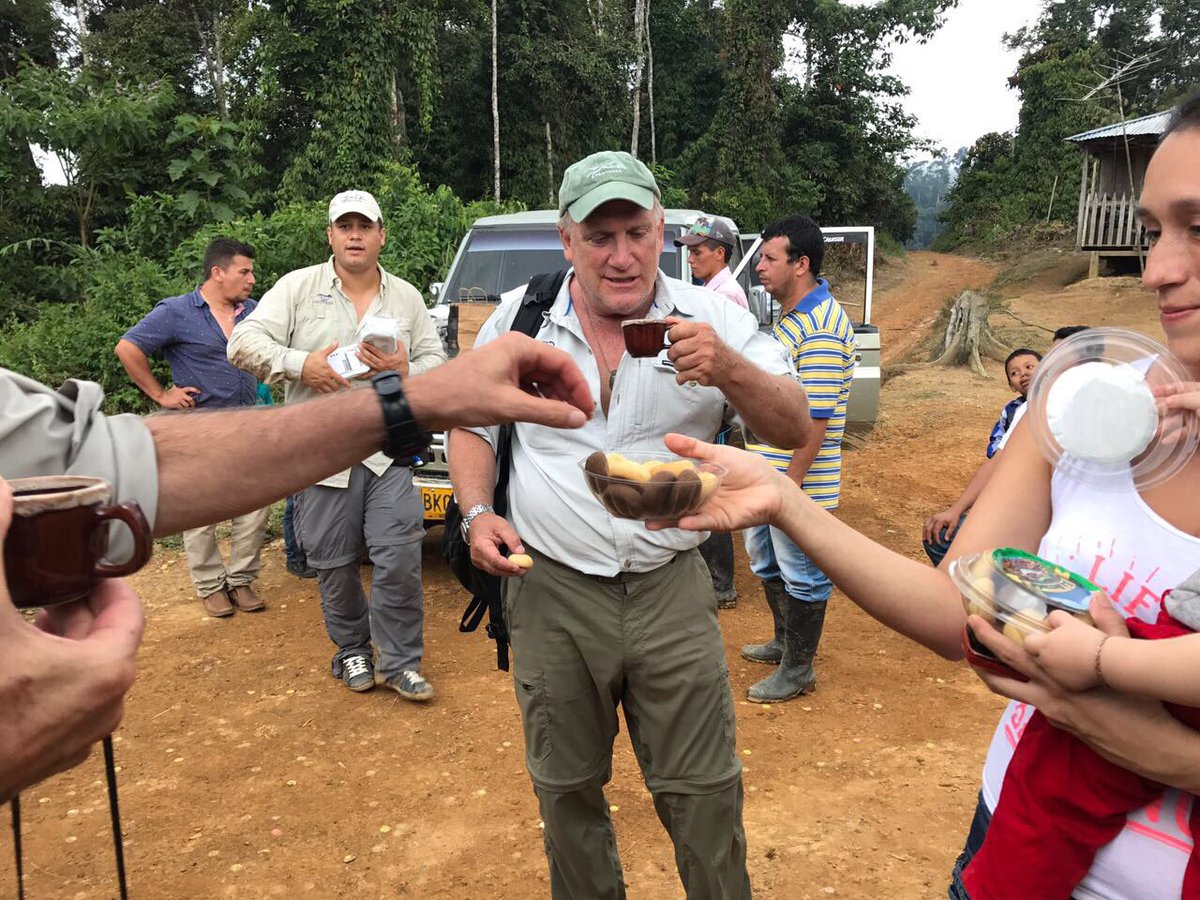 07/16/18
I'm not especially good with dates, but I will never forget 1988, when as a boy in Colombia I saw on TV a newly "discovered" tribe: the Nukak Maku. This […]
10/05/18
Jaguars have always fascinated me. They are powerful and elusive, but unfortunately declining due to habitat loss, poaching, and overhunting of their prey. This is why, for my Ph.D. with […]