04/18/17
ALAN RABINOWITZ: It's a romantic thought–to me, at least: jaguars roaming freely in the southwestern United States as they did not that many decades ago.
04/21/17
ALAN RABINOWITZ: Encountering a jaguar in the wild is an experience you never forget. Just ask Warner Glenn.
04/23/17
HOWARD QUIGLEY: Despite the endless talk about the Trump Administration's proposed expansion of the wall along the U.S.-Mexico border, it's hard to actually visualize it and what its impact–for better or worse, depending on your point-of-view–might be.
04/28/17
Monte Mojino is the northernmost tip of Mexico's tropical deciduous forest. Amazing jaguar habitat.
04/29/17
DIANA FREIDEBERG: In Mexico's unique NPA system, all lands are privately owned. And, although there are some restrictions that landowners must abide by under the NPA system, what they do on their lands, for better or worse, is largely up to them.
04/30/17
DIANA FREIDEBERG: Aaron is a big guy–ex-military–at least six feet tall and very strong. His body moves with a certain stiffness and his face is stern. We've met once before.
05/01/17
ALAN RABINOWITZ: Today is May Day in Culiacan, and we were treated to a holiday surprise: a group of local high school students performing an elaborate and beautifully choreographed jaguar dance for us.
05/04/17
Spent the night in this tree to call jaguars. Close! Three team members heard a jaguar grunting in the early AM.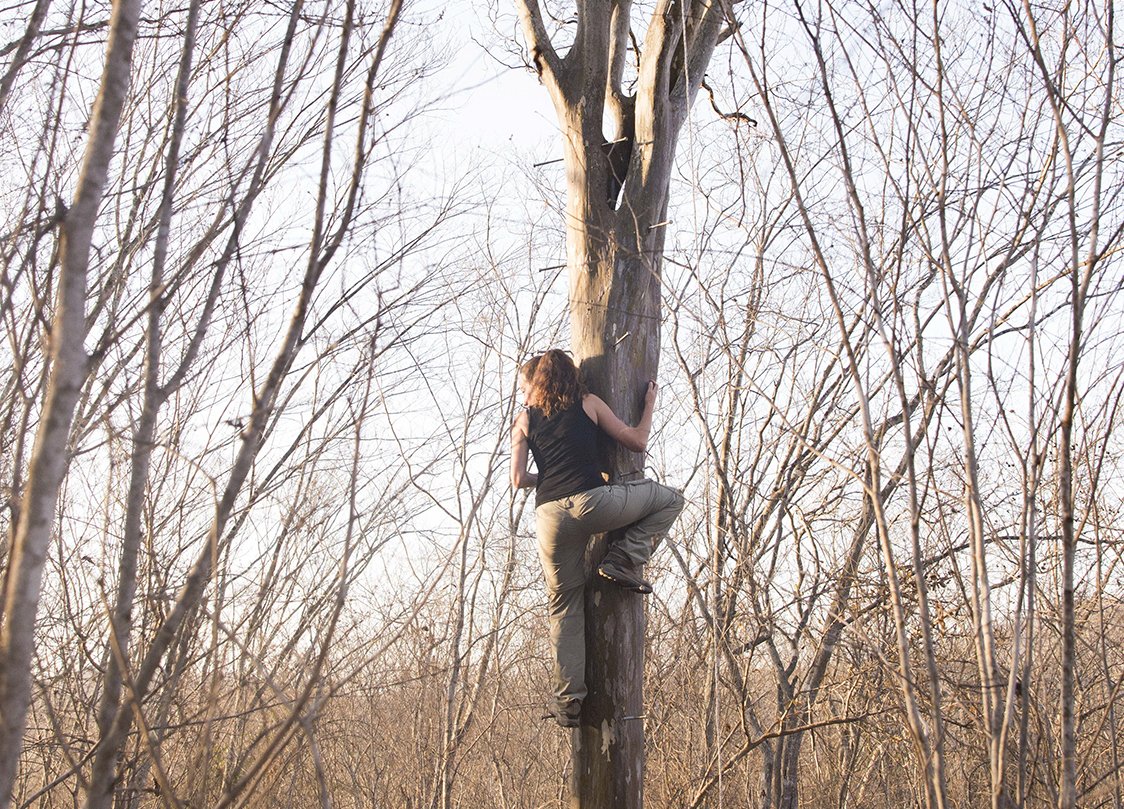 05/05/17
HOWARD QUIGLEY: Between Tepic and the Sierra de Vallejo Reserve, we visited a community forest and met with representatives of five ejidos.