09/13/17
My first encounter with a jaguar in the Brazilian Pantanal happened at night when I found myself staring into those green, piercing eyes that shone golden when the light from my torch hit them. It was 1981, and Dr. Howard Quigley, now Executive Director of Panthera's Jaguar Program, and I had left our respective posts […]
09/13/17
Our adventure continues this week in Brazil's #Pantanal, where jaguars like this are frequently spotted. More: https://t.co/p6DI0eFxZI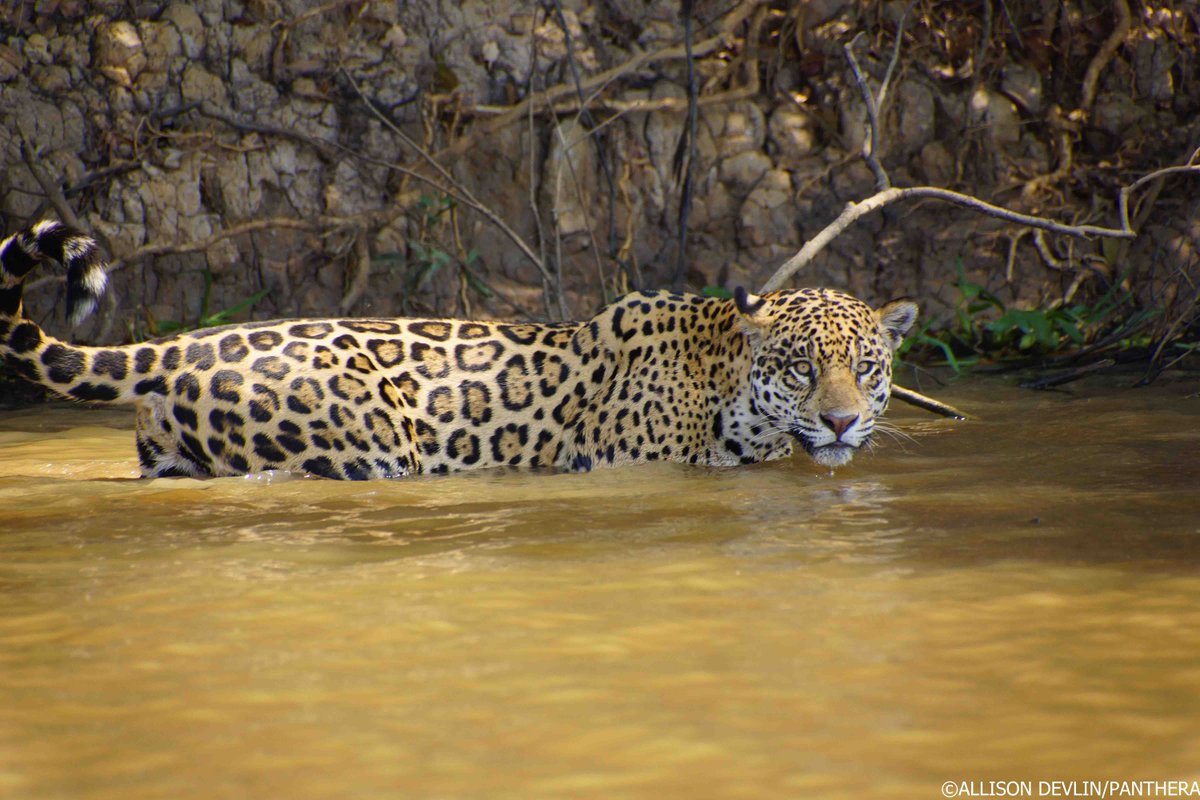 09/13/17
Our scientists have started their Brazilian adventure! @DrRabinowitz's memories, hopes for the Pantanal: https://t.co/o7CAYjB6xH.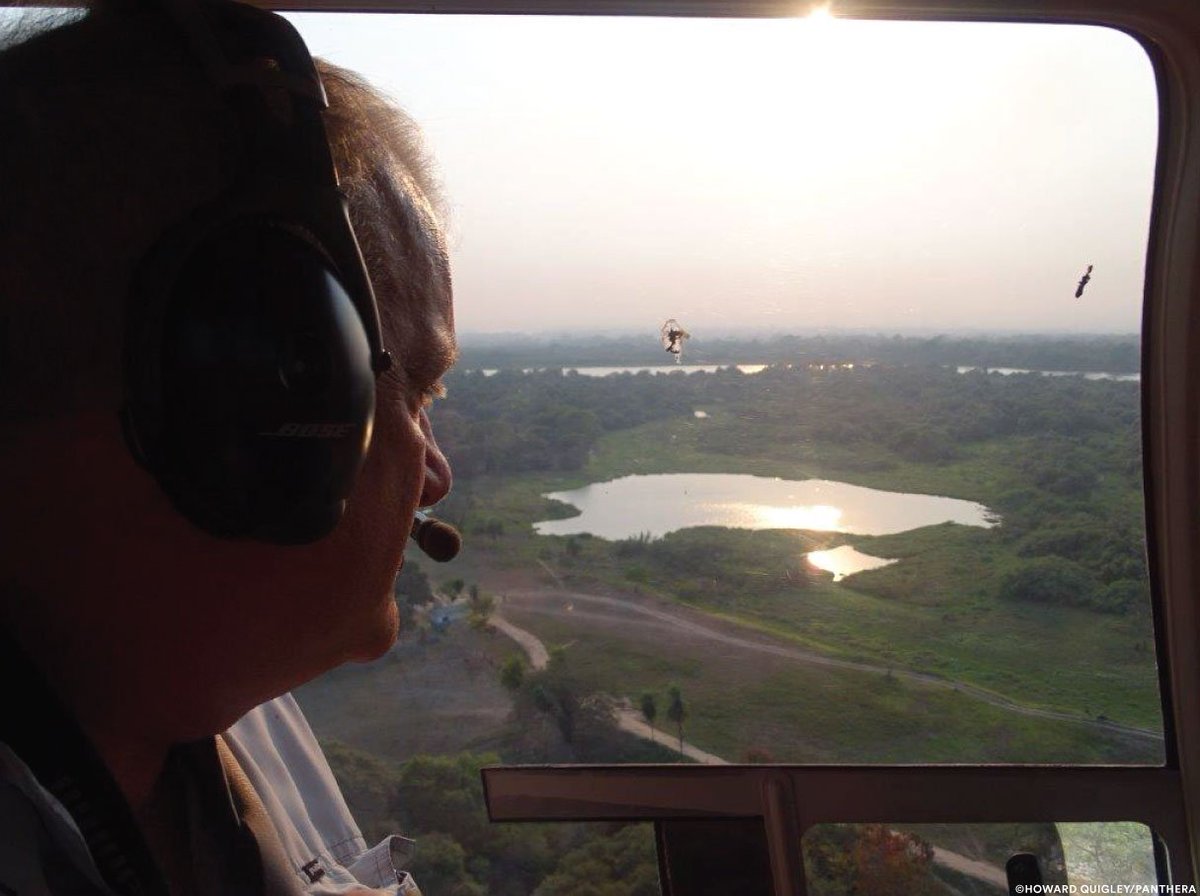 09/13/17
"The place is an assault on your senses," @DrRabinowitz writes of the Pantanal, a stronghold of the Jaguar Corridor. Photo by @DrLukeHunter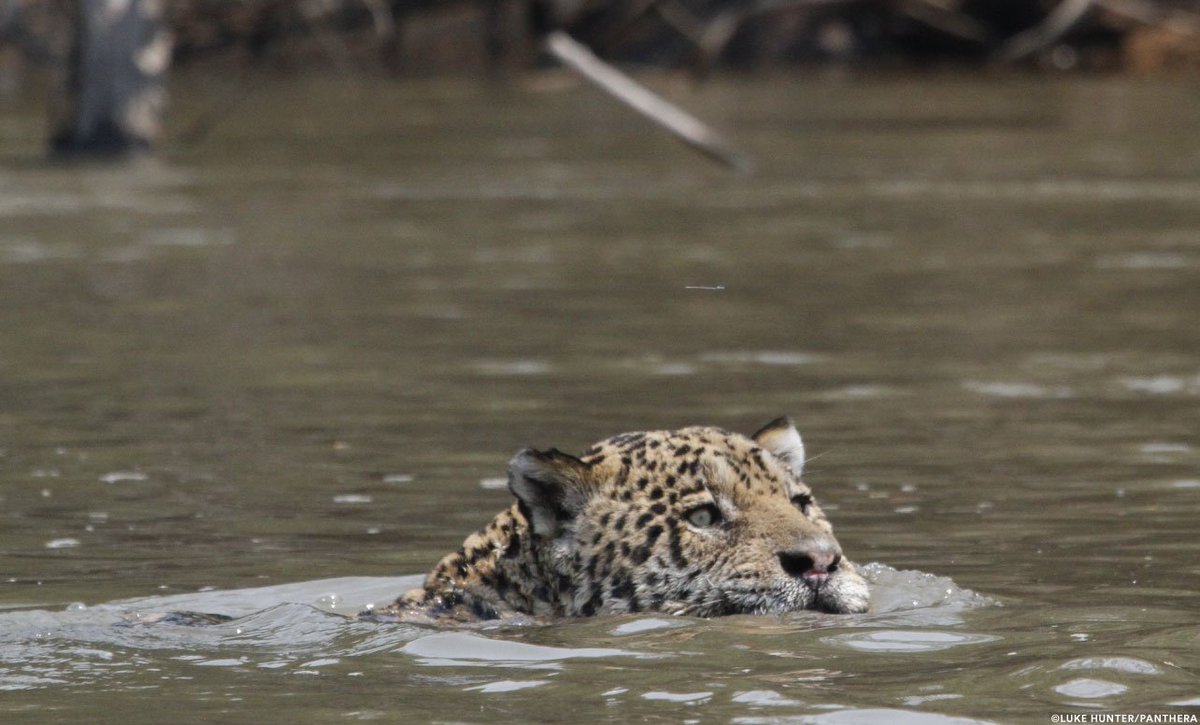 09/15/17
The entrance to the Transpantaneira road. Past this point is one of the greatest ecosystems, and densest jaguar populations, in the world.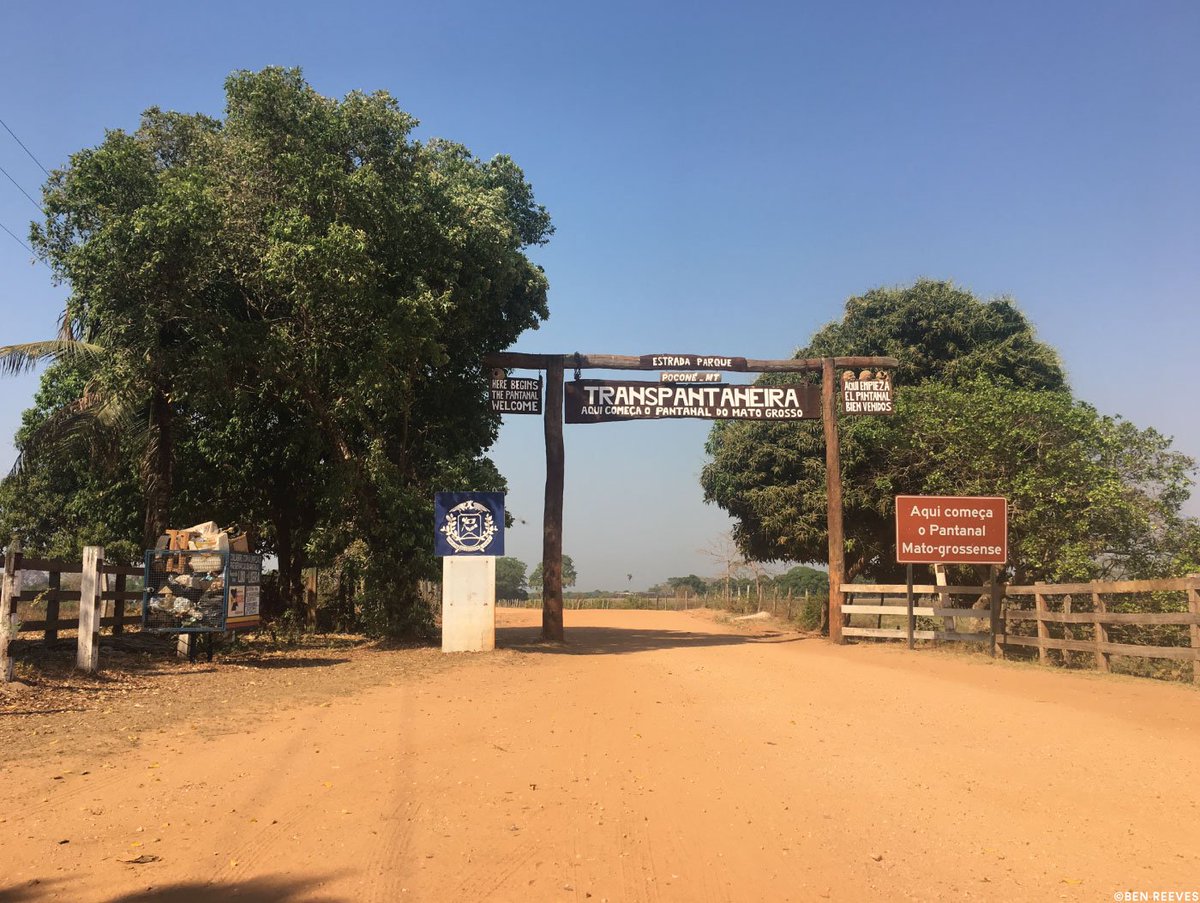 09/15/17
About to embark on the São Laurenço river, in the Pantanal, to visit the place where a jaguar was radio collared for the very first time.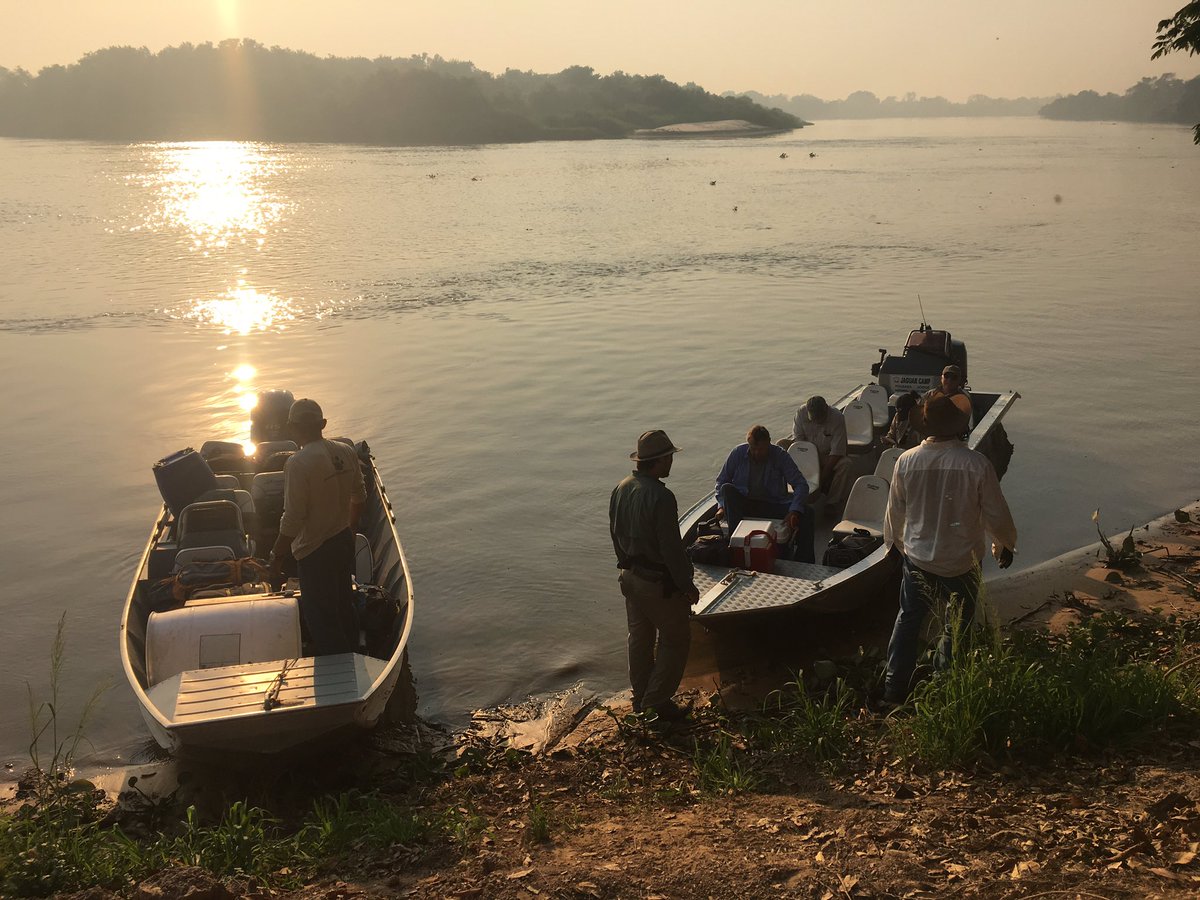 09/15/17
Amazing sightings already in Jofre Velho in the Pantanal. Jaguar tracks along the road, and actual sightings along the river.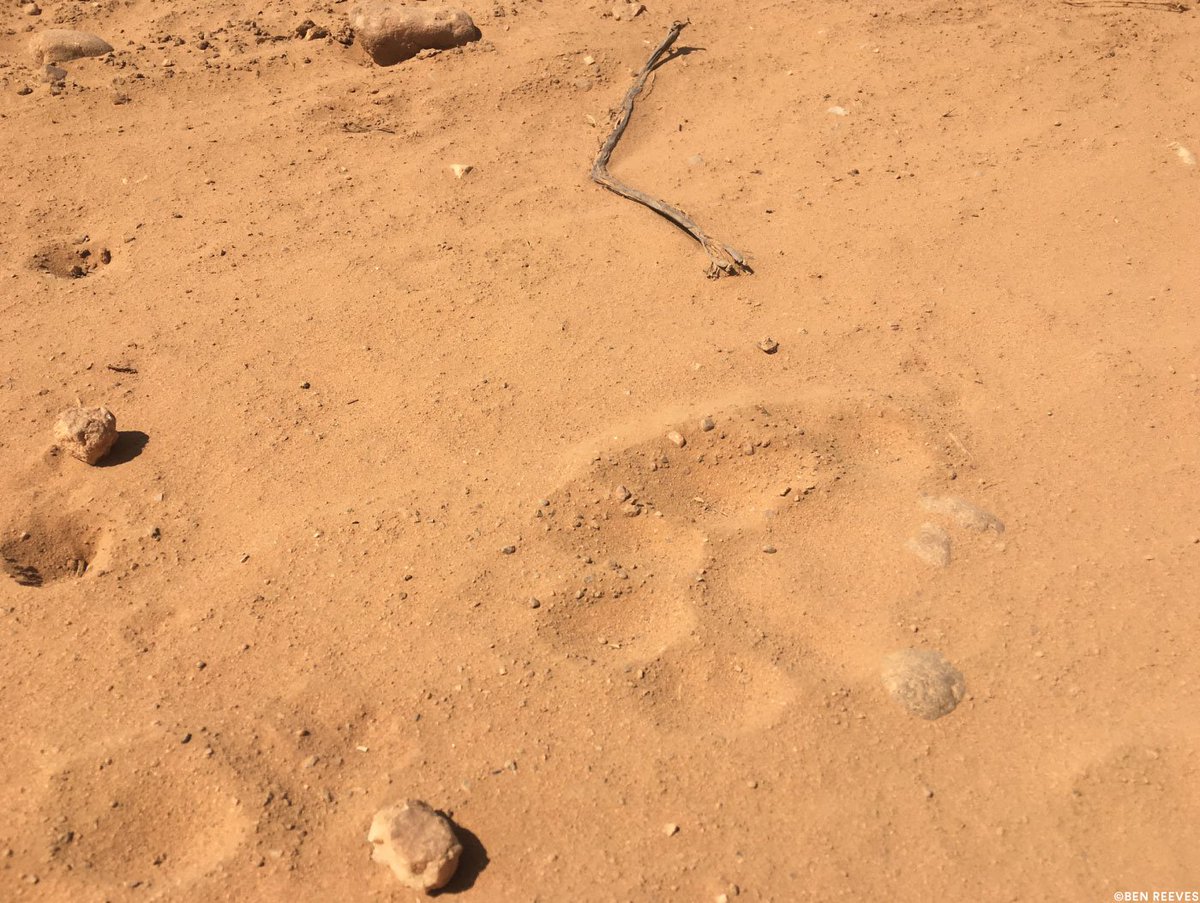 09/15/17
Sometimes the world hands you a gift, and it should be appreciated for the rare event it is. Today was such a day. We left late in the afternoon on our boat from Jofre Velho as the sun was already sinking in the sky. We were determined to at least catch a glimpse of one of the numerous jaguars that live along this part of the Cuiabá River.
09/16/17
After a long day of river travel, we reached Acurizal, a remote outpost where George Schaller broke ground in the study of wild jaguars.
09/17/17
The Pantanal is a wetland about the size of England. It's so remote that some jaguars born in this region may have never seen a human being.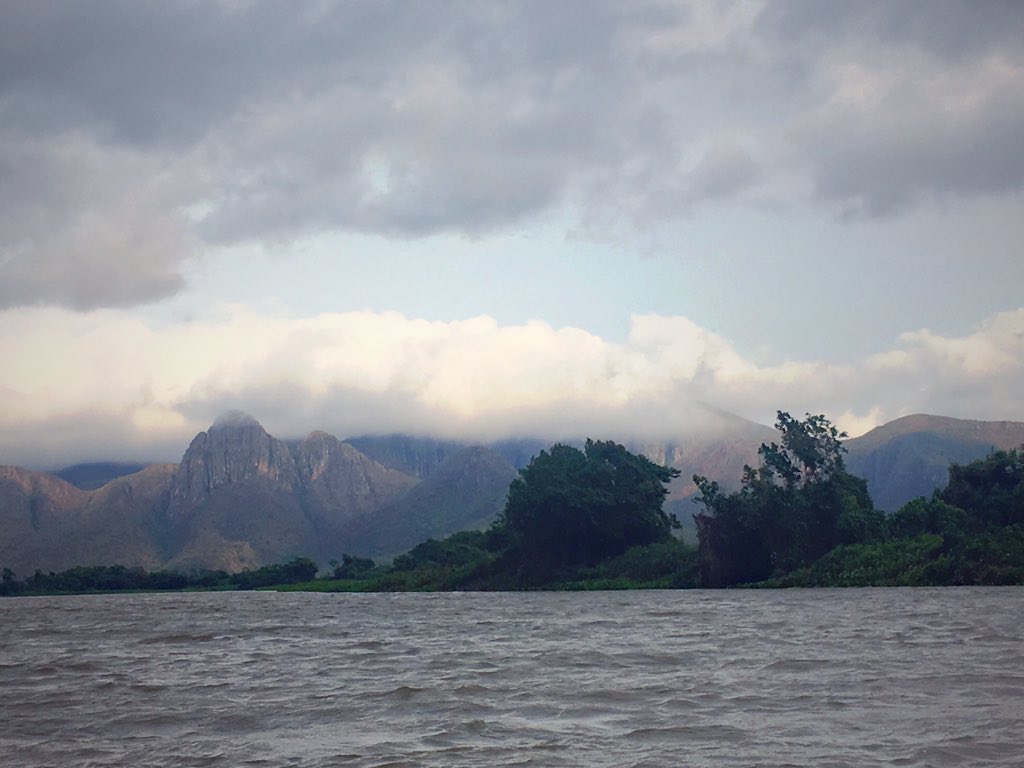 09/17/17
Deep in the Pantanal, life can be hard for researchers at the Acurizal research station. As night falls, there is little electric light.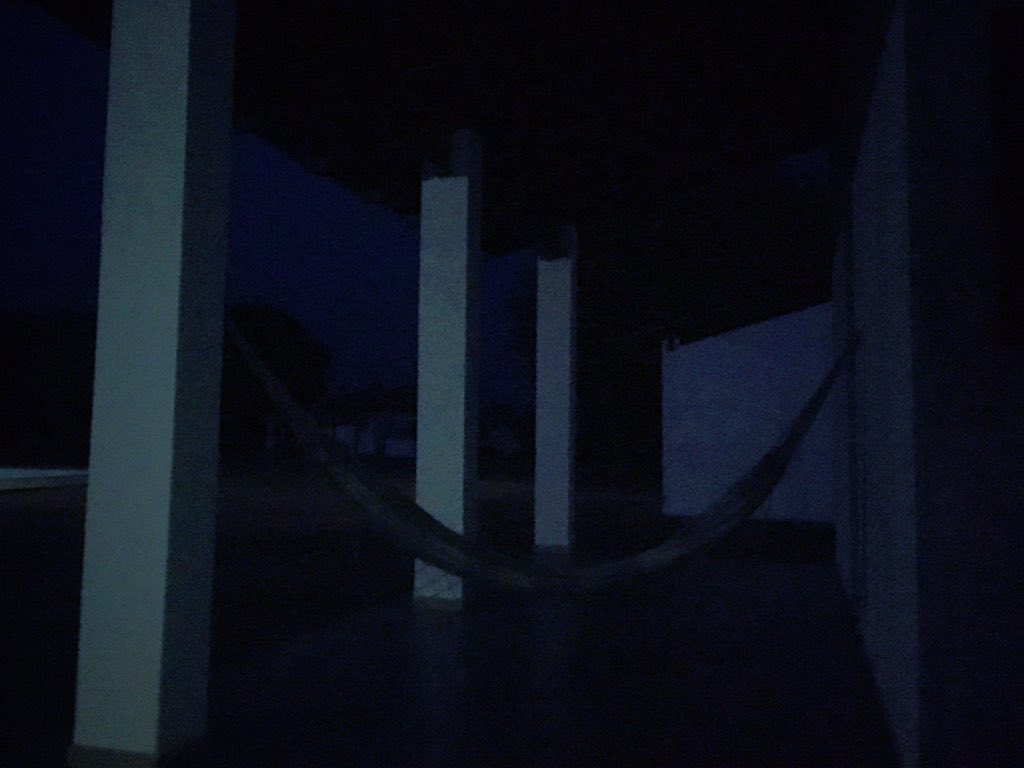 09/18/17
Students ride in a boat each day to @PantheraCats' Escola Jofre Velho, the only school for 80km in any direction. #Pantanal #Brazil #School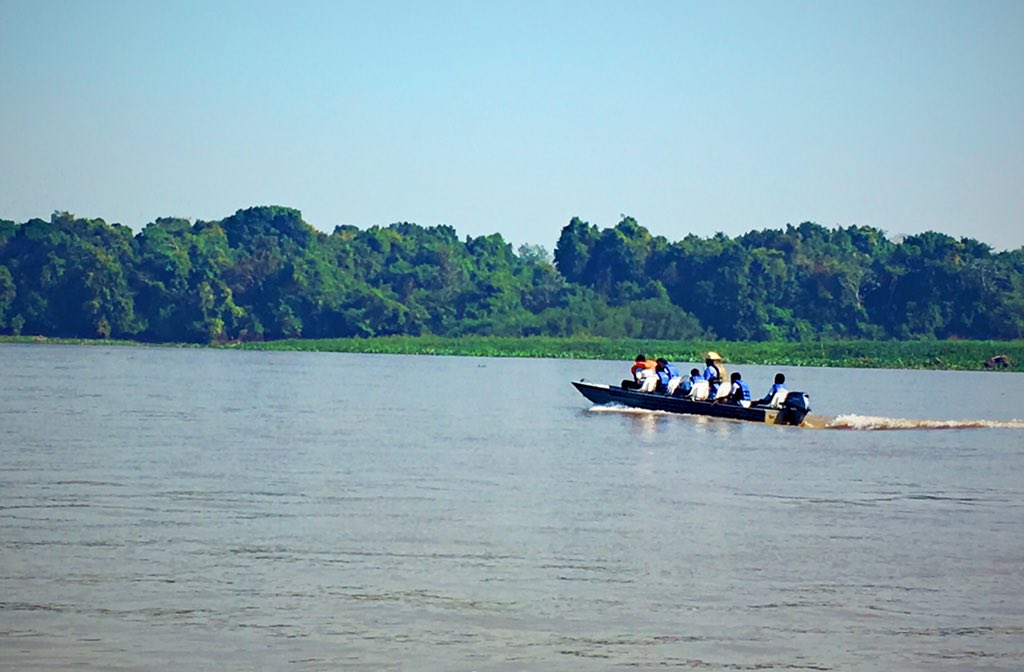 09/19/17
Life in the Pantanal is dictated by one thing more than anything else: water. It is a wetland roughly the size of England, traced through by meandering rivers and tributaries—the São Lourenço, the Paraguay, the Paraná. It is almost perfectly flat, except for the region around Amolar, a spine of mountains millions of years old […]
09/27/17
The wetlands of the Pantanal in #Brazil are teaming with caimans. Though they may look intimidating to us, for jaguars they're often lunch.
09/29/17
This is the original, hand-drawn map George Schaller used when he visited the Pantanal in the 1970s. Now, some of the rivers have moved.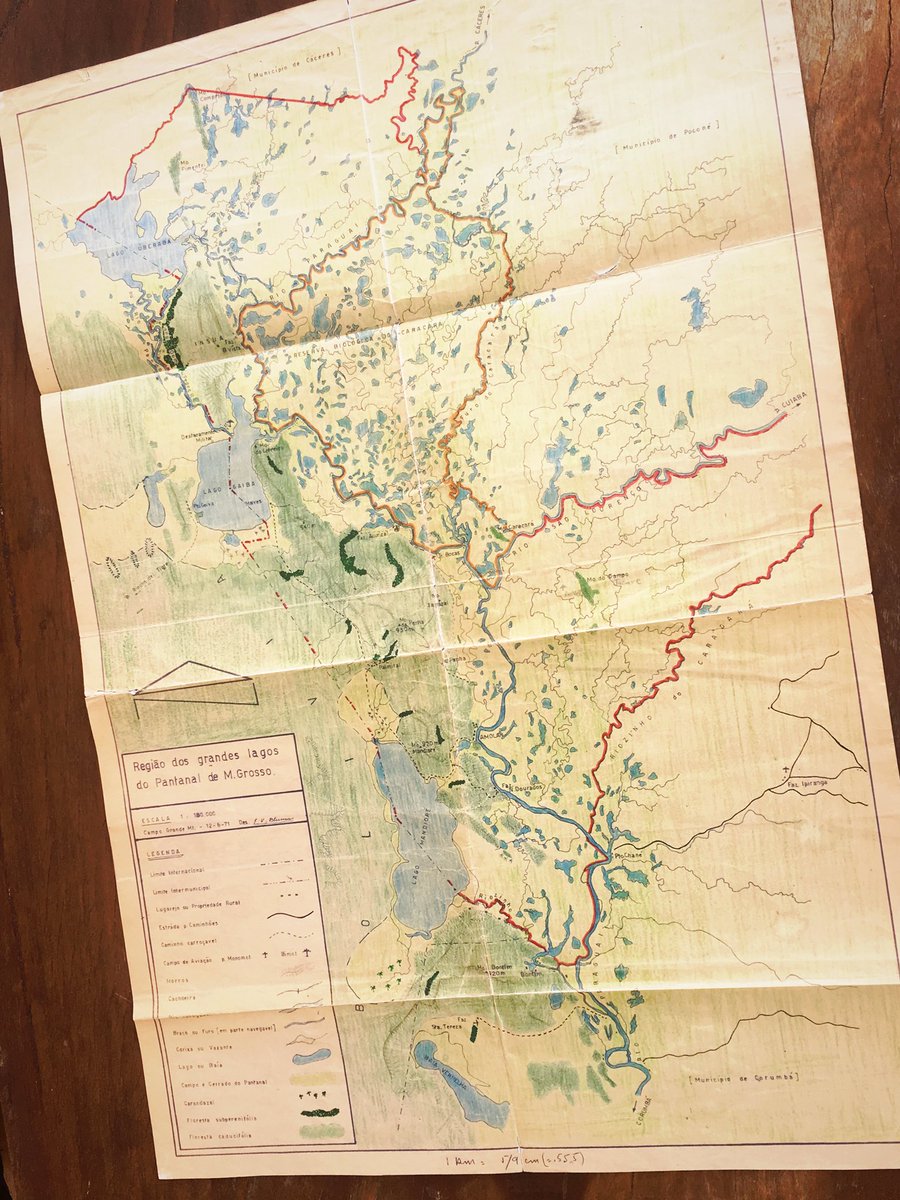 10/03/17
Water defines the #Pantanal. Major floods in the 1970s caused many ranchers to leave, returning the land to jaguars. https://t.co/UpwOifYyz9
10/04/17
Rafael Hoogesteijn, @PantheraCats' conflict program director in the #Pantanal in #Brazil, explains techniques ranchers use to protect cows.
10/06/17
Each day the Journey of the Jaguar begins with a map. Because of the ruggedness of jaguar territory, good planning is an absolute necessity.
10/09/17
Life along the #Pantanal rivers has its own pace. This woman lives with her husband, a fisherman, and pet parrots. They have few neighbors.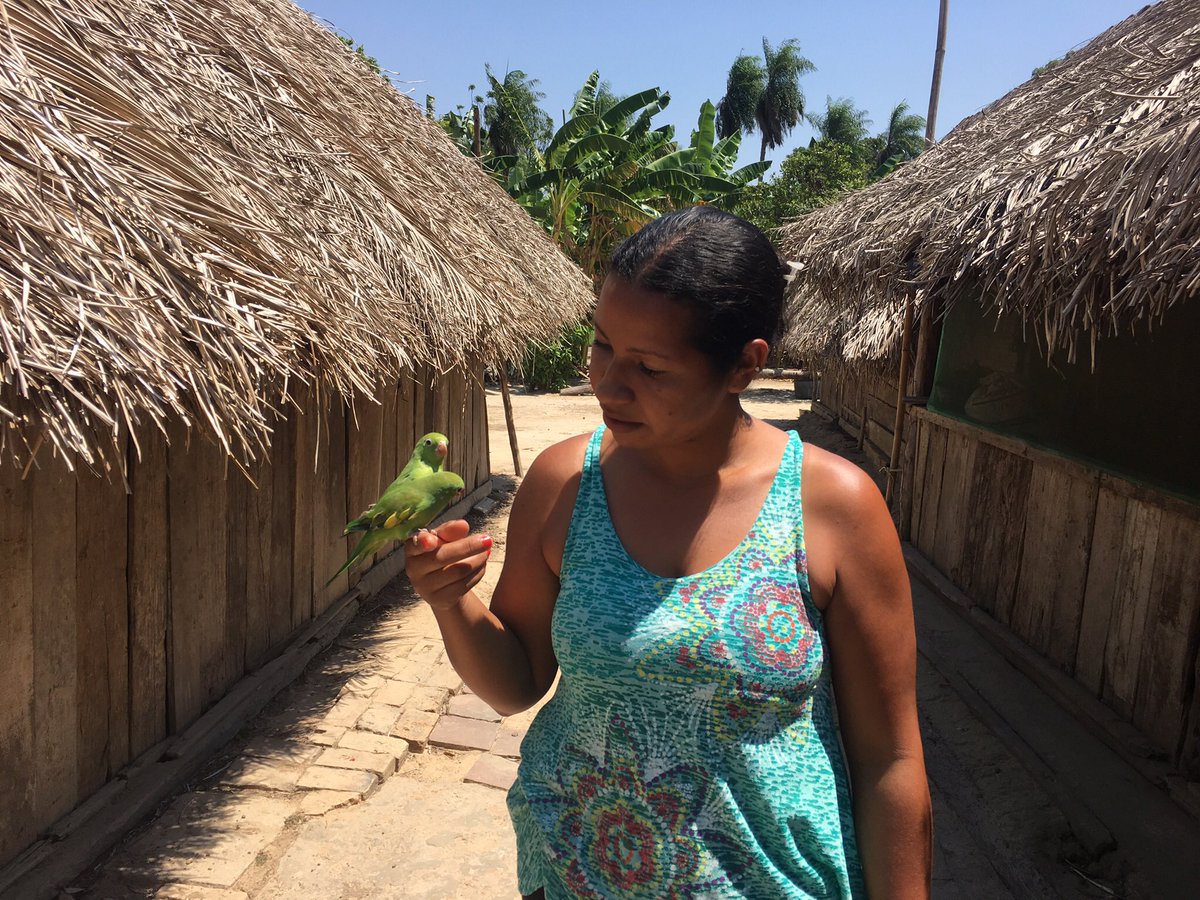 10/11/17
Education is a key tool in jaguar conservation. The students in @PantheraCats' school in the Pantanal fill their drawings with biodiversity.
10/18/17
Soldiers patrol in remote areas, and they are often able to see these elusive creatures on their daily patrols.
10/20/17
The Paraguay River, in the heart of the #Pantanal in #Brazil, is a region so remote many jaguars here may have never seen a human being.
10/23/17
.@DrRabinowitz reads his children's book "A Boy and A Jaguar" to the students at @PantheraCats school in the Pantanal.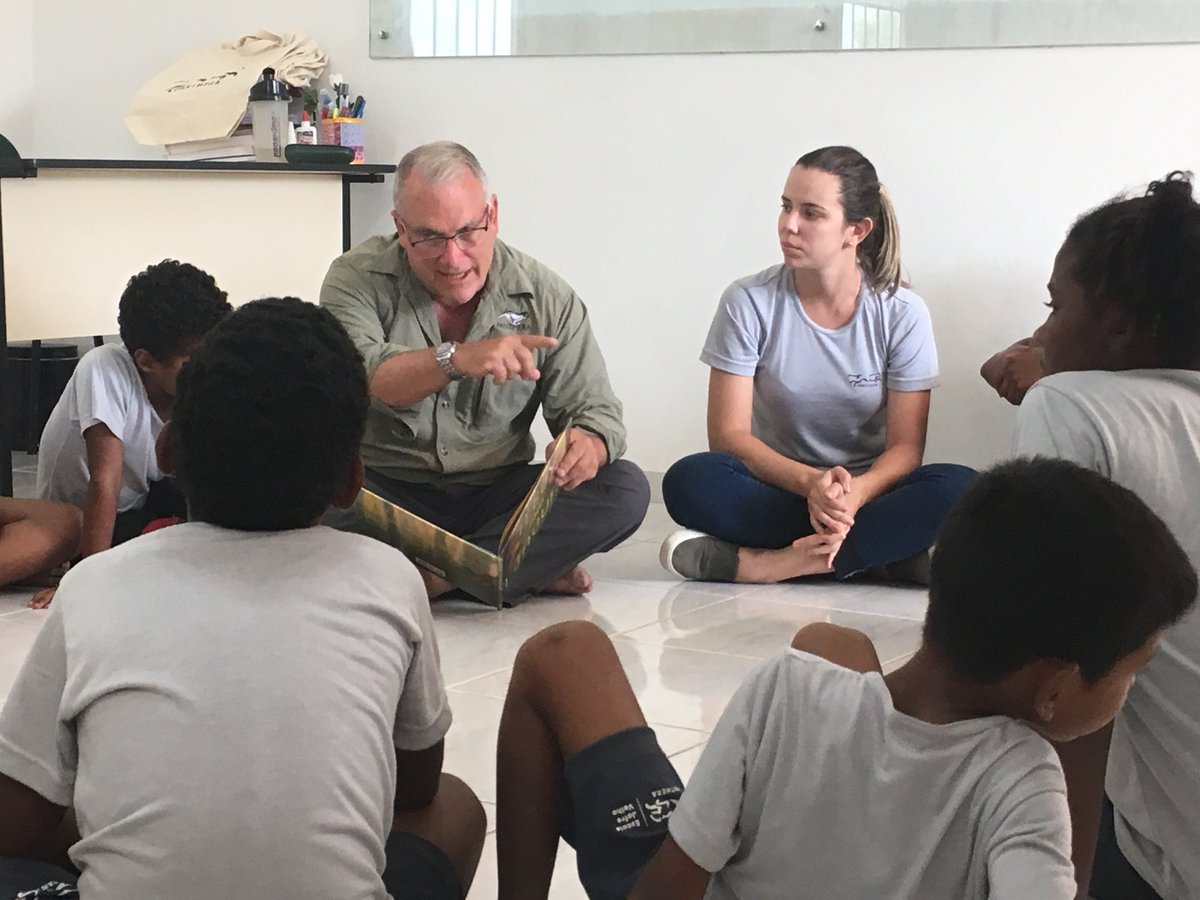 10/26/17
"Only on extremely rare occasions [do] we hear about a jaguar attacking a person," says @Panthera_Col. Read more: https://t.co/IkyVHRa0Qm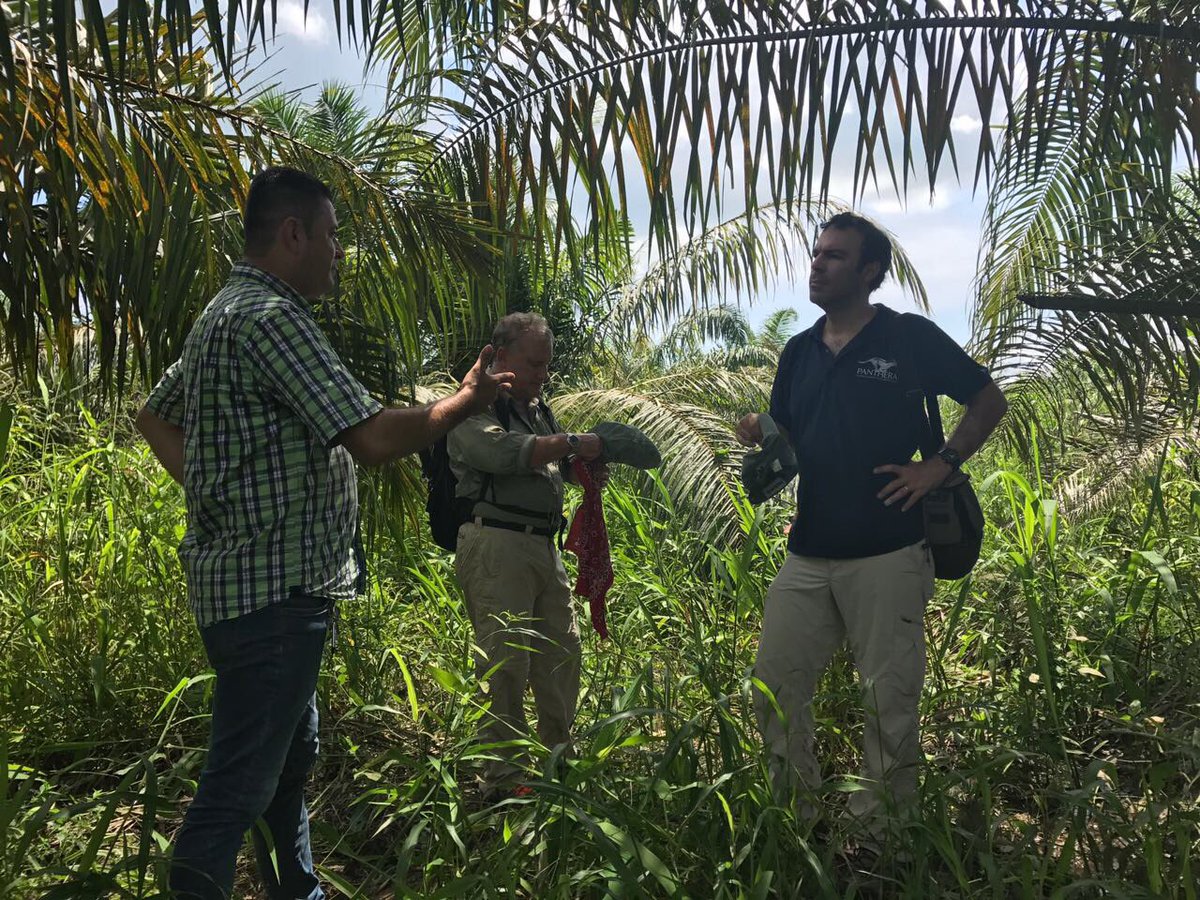 10/27/17
It's tough to photograph a jaguar in the wild but guides like @pantanaltweets & videographers like @mauriciocopetti know how to do it right.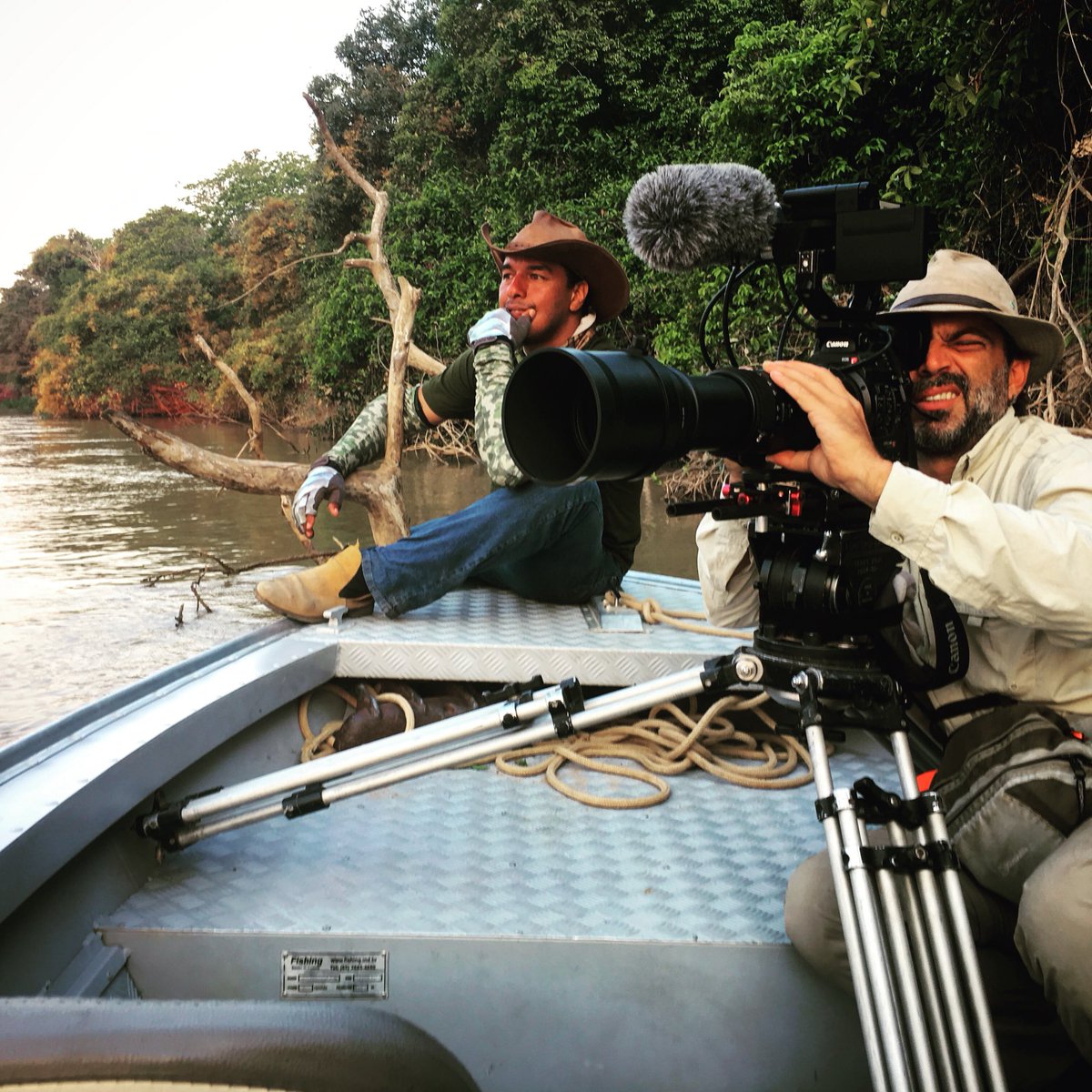 10/30/17
On nights in the #Pantanal, often without TV or internet, you have to make your own fun. Tunes here by @pantanaltweets.
11/03/17
Another great musician, legendary jaguar biologist Peter Crawshaw, charmed the @PantheraCats team in the #Pantanal.
11/10/17
Traps similar to these have been used by poachers and hunters in the past to trap jaguars in the #Pantanal. But thanks to the hard work of rangers and researchers at places like Acurizal, these types of occurrences are far rarer now.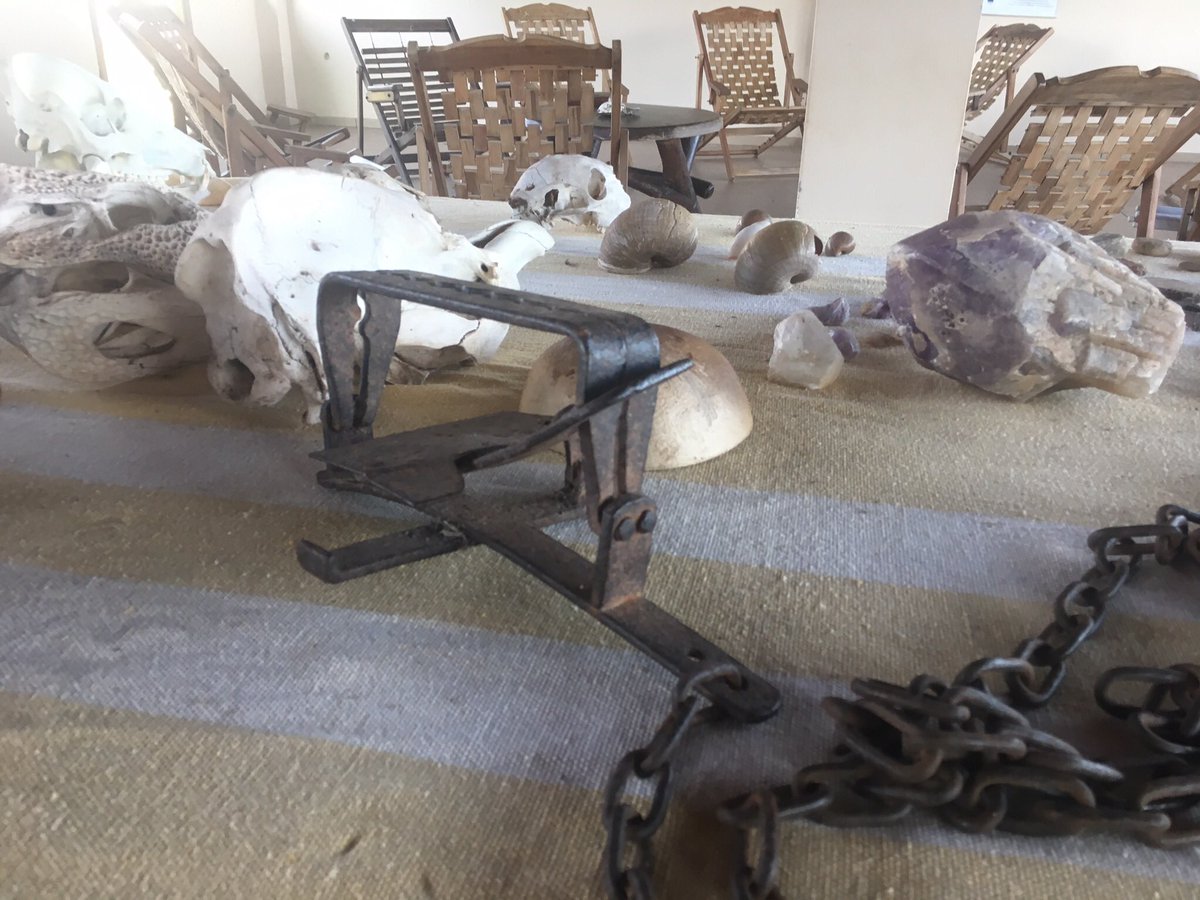 11/15/17
In the Pantanal in #Brazil the school day often starts with a boat ride on one of the regions ubiquitous rivers. These students were on their way to @PantheraCats Jaguar School, a key tool for instilling conservation values in the youngest generation.
11/17/17
Vicente, one of the last members of the indigenous Guato tribe of #Brazil spent some time with @DrRabinowitz to talk about the hunting techniques of past generations and the spiritual significance of the jaguar.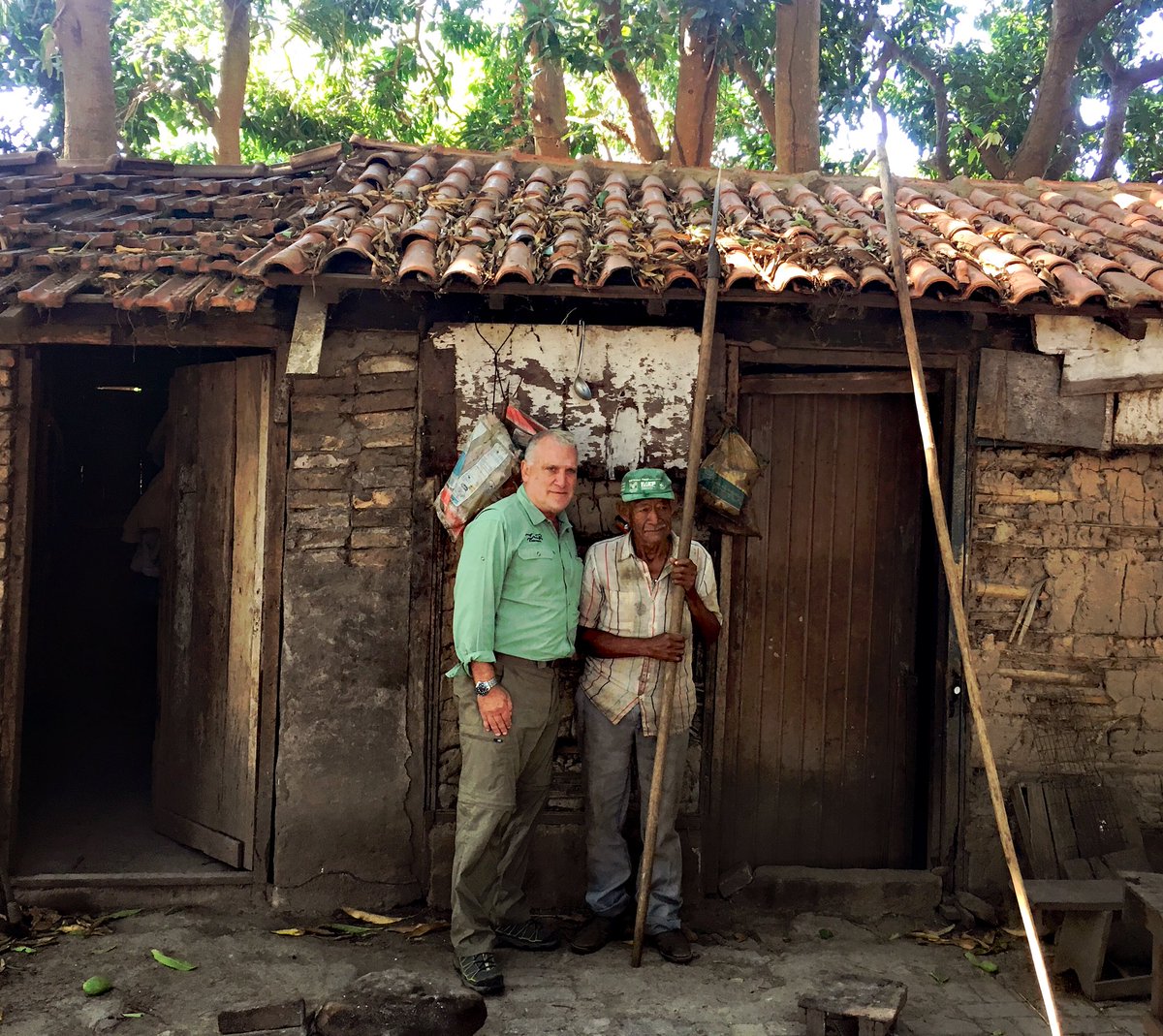 11/20/17
It's not unusual in the #Pantanal to see fishermen using traditional techniques, dug-out canoes or hand-crafted paddles such as this one, in a boat near Acurizal.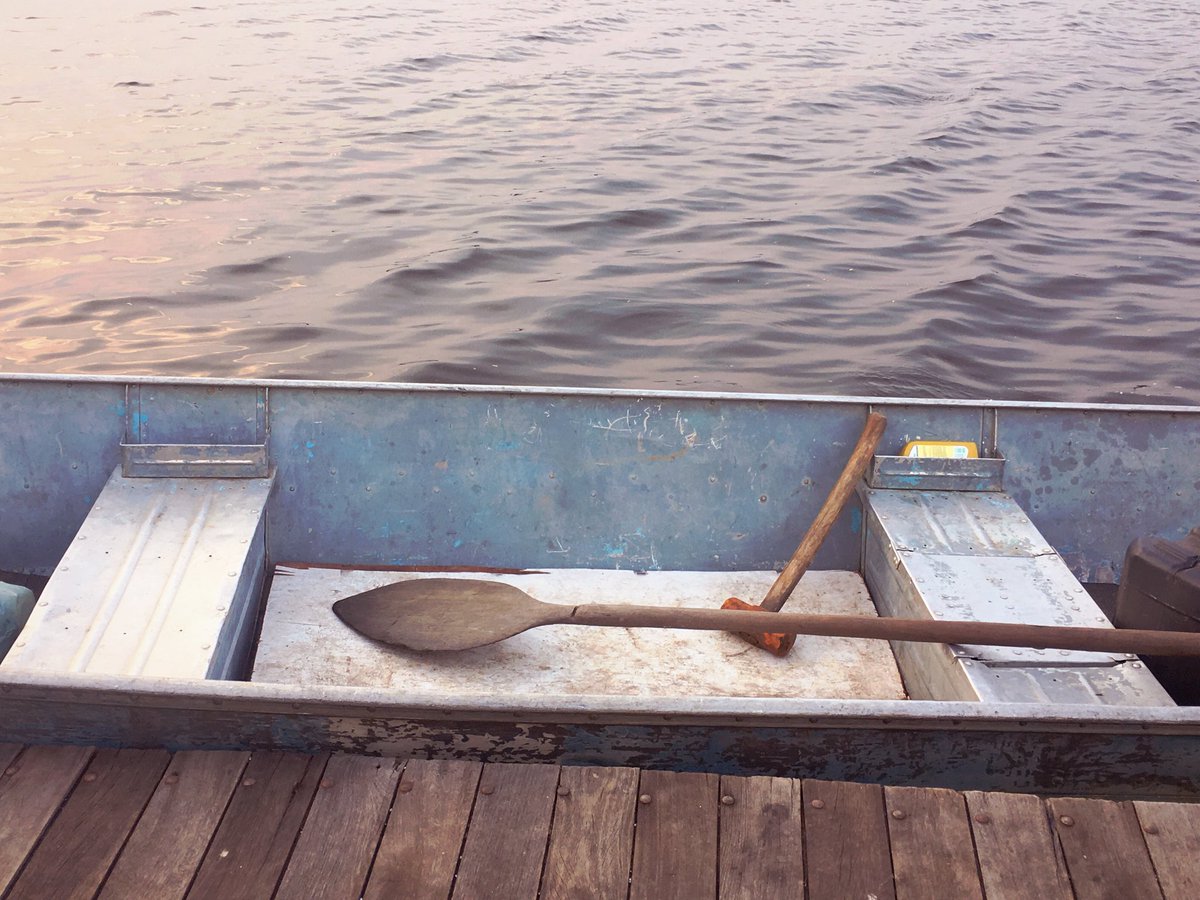 11/22/17
The Jaguar Cultural corridor, which mirrors the range of jaguars throughout the Americas, is replete with ancient indigenous beliefs tied to the #jaguar, as @DrRabinowitz told @NatGeo:
11/24/17
The weather can change in surprising ways along the waterways of the #Pantanal. Despite clear skies and warm air when we departed, the river soon turned to cold chop as a strong wind came down from the highlands.
11/27/17
So few people live in the #Pantanal, which is essentially a massive network of rivers and wetlands, that even around science stations all you can often hear are birds and breeze. The cries of "alarm" birds may indicate a jaguar or other predator is nearby.
11/29/17
Land ownership is a huge issue for jaguar conservationists; they work closely with govts, ranchers, and sanctuaries.
12/01/17
The only two approaches to the Acurizal science station in Brazil's #Pantanal are by boat, or by plane, landing on a small grassy airstrip behind the buildings. To enter the nature preserve, where jaguars live, requires going on foot or by off-road vehicles down rough trails.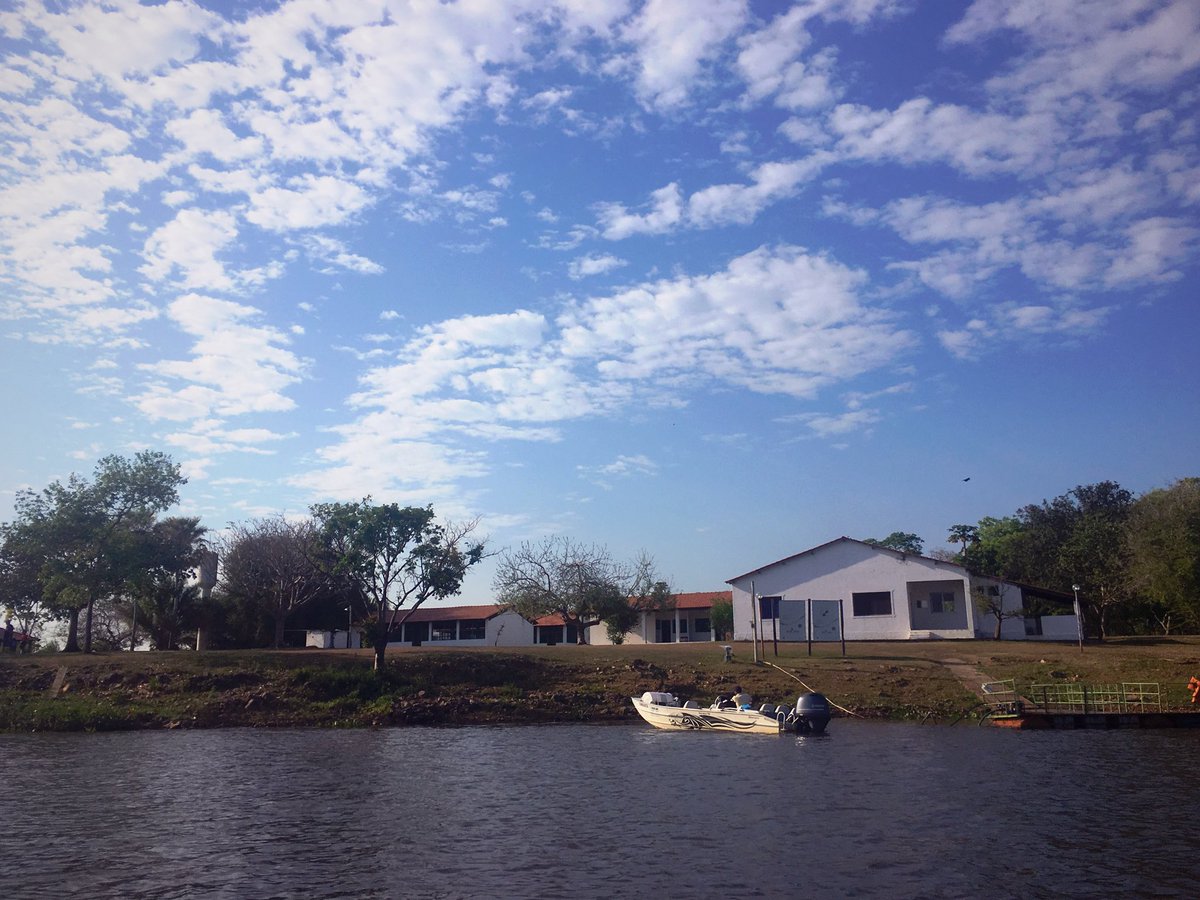 12/06/17
Throughout much of jaguar territory in Latin America, and especially the #Pantanal in Brazil, cattle ranching is the primary industry for many people. Preventing livestock/jaguar conflict is a core focus of @PantheraCats' work in Latin America. Photo, Rafael Hoogesteijn.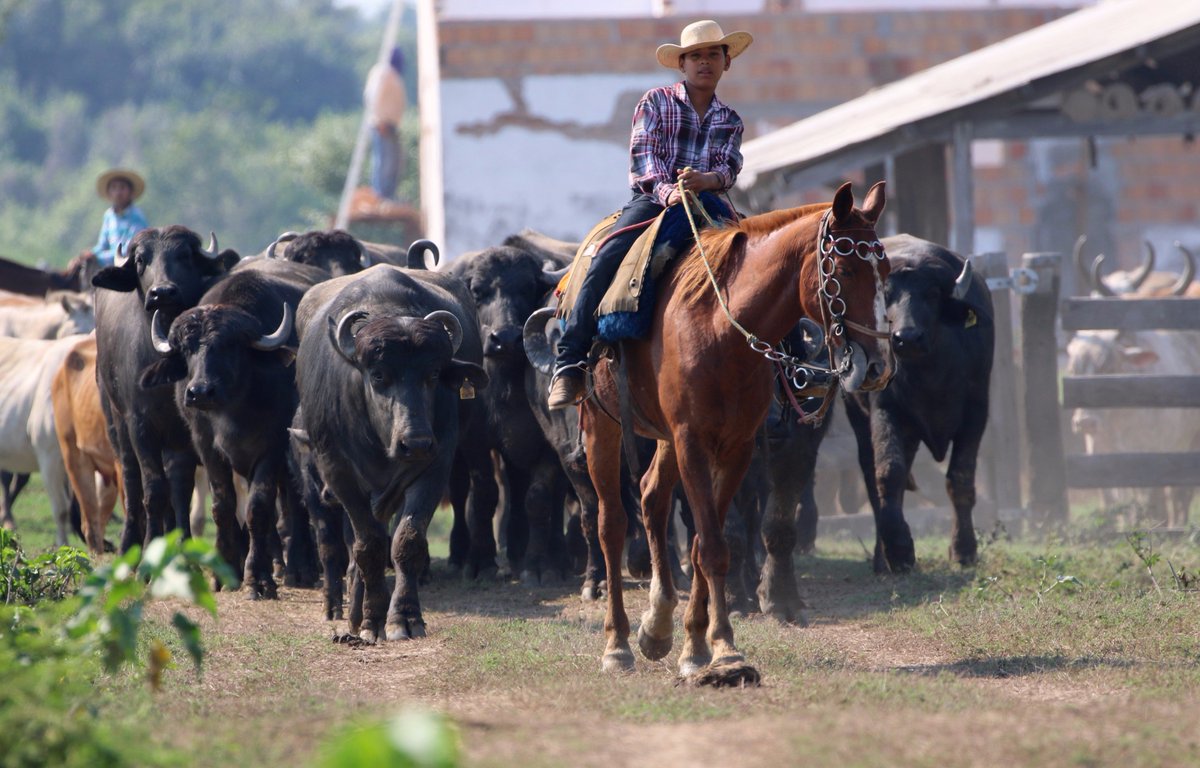 12/07/17
The chirps of songbirds and squawks of macaws ring through the air as the first rays of sun break over the world's largest inland wetland. I sit with Suelen Leite, Panthera's youthful and spirited professora (teacher), as she prepares for another day of school here in Jofre Velho in the northern Pantanal of Brazil. She […]
12/08/17
"With the free schooling offered to those who agree to coexist with jaguars, locals see benefits for keeping the cat around."
12/13/17
A lot of the most important information we gather on the Journey of the Jaguar is gleaned from conversations with people such as this local #Pantanal farmer. Farmers and ranchers know their land and the animals on it—wild and domestic—better than just about anyone.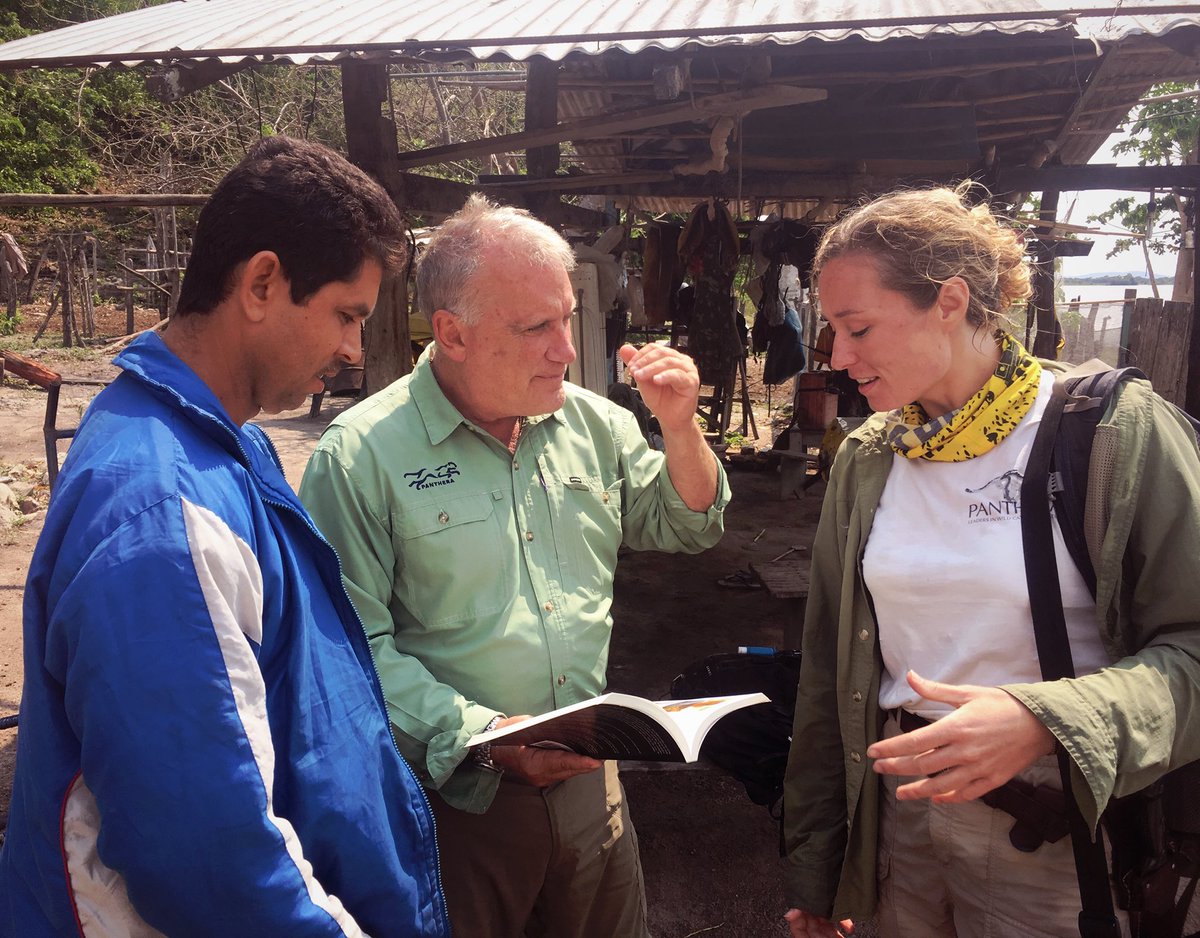 12/14/17
Cattle are huge business in the #Pantanal, and keeping them safe from hungry jaguars is a major goal of @PantheraCats in the region. One of our experts, explains how we do that: https://t.co/KEErG62LRA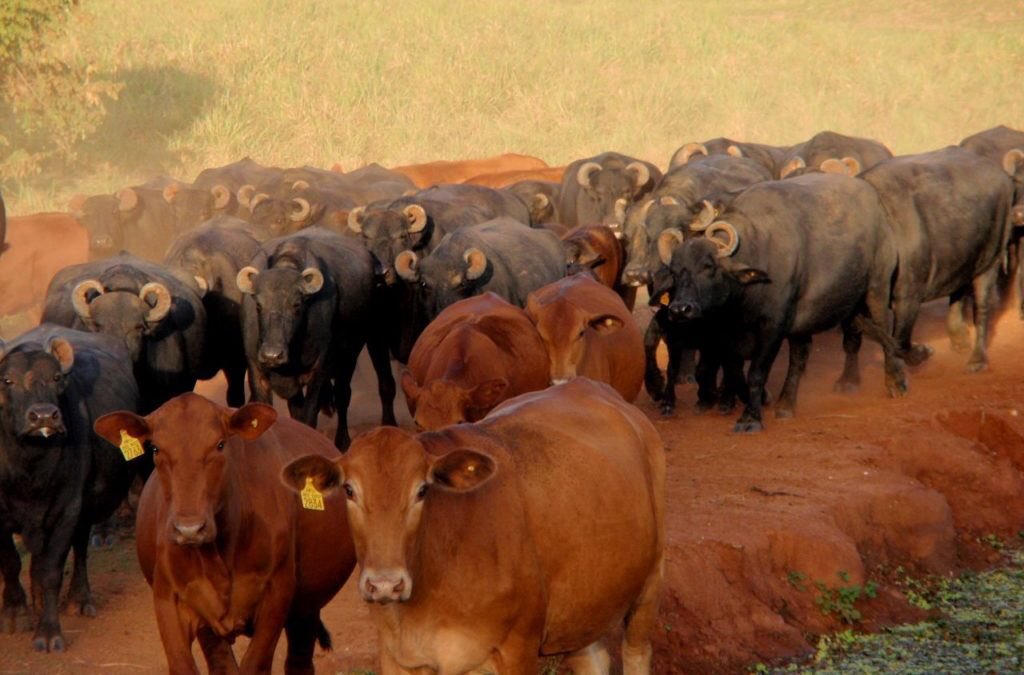 12/14/17
Throughout the Americas, the conservation of large carnivores like jaguars and pumas is strongly impeded by their attacks on and consumption of domestic animals and livestock. When livestock is predated, cattlemen and farmers retaliate by trying to kill or poison the culprit feline—and, in many instances, killing all the carnivores in the area, even if […]
12/15/17
"At Panthera, we have developed low-cost and practical resolution strategies to help ranchers and farmers lessen or control their losses and increase their tolerance for big cats." https://t.co/KEErG62LRA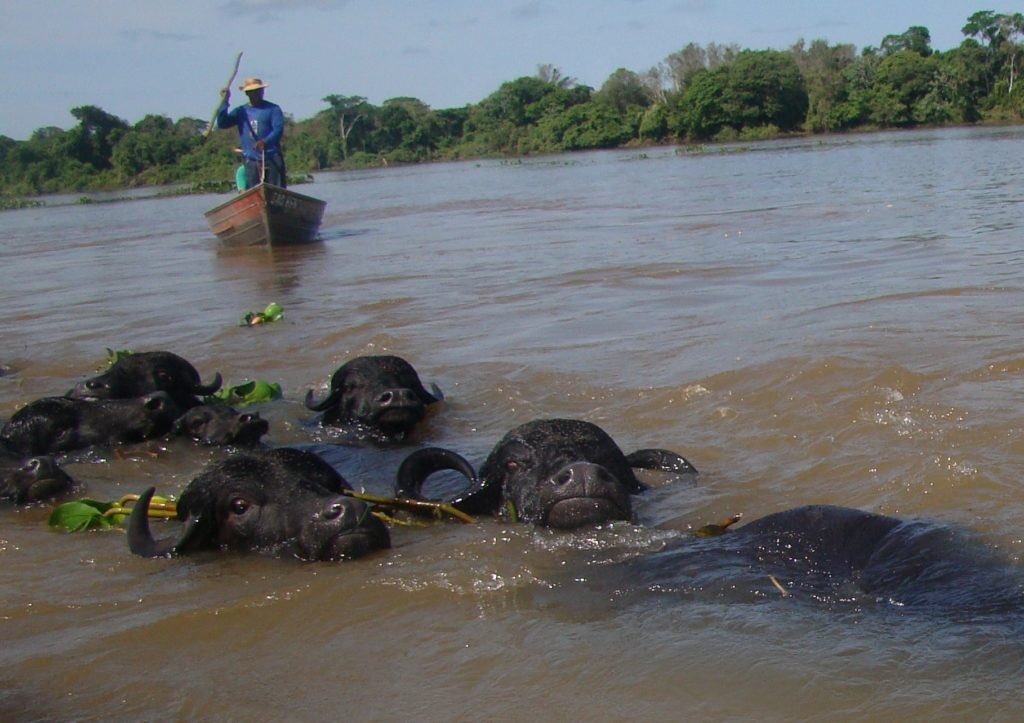 12/19/17
Read the story of how @swfoto shot one of his most incredible #wildlife photos via @NatGeo: https://t.co/SjWnY3BjLS. Then join him and @DrRabinowitz for a special Facebook Live on jaguars TODAY at 12:30 PM ET: https://t.co/ql4a1m1Htf #jaguar #journeyofthejaguar @JaguarJourney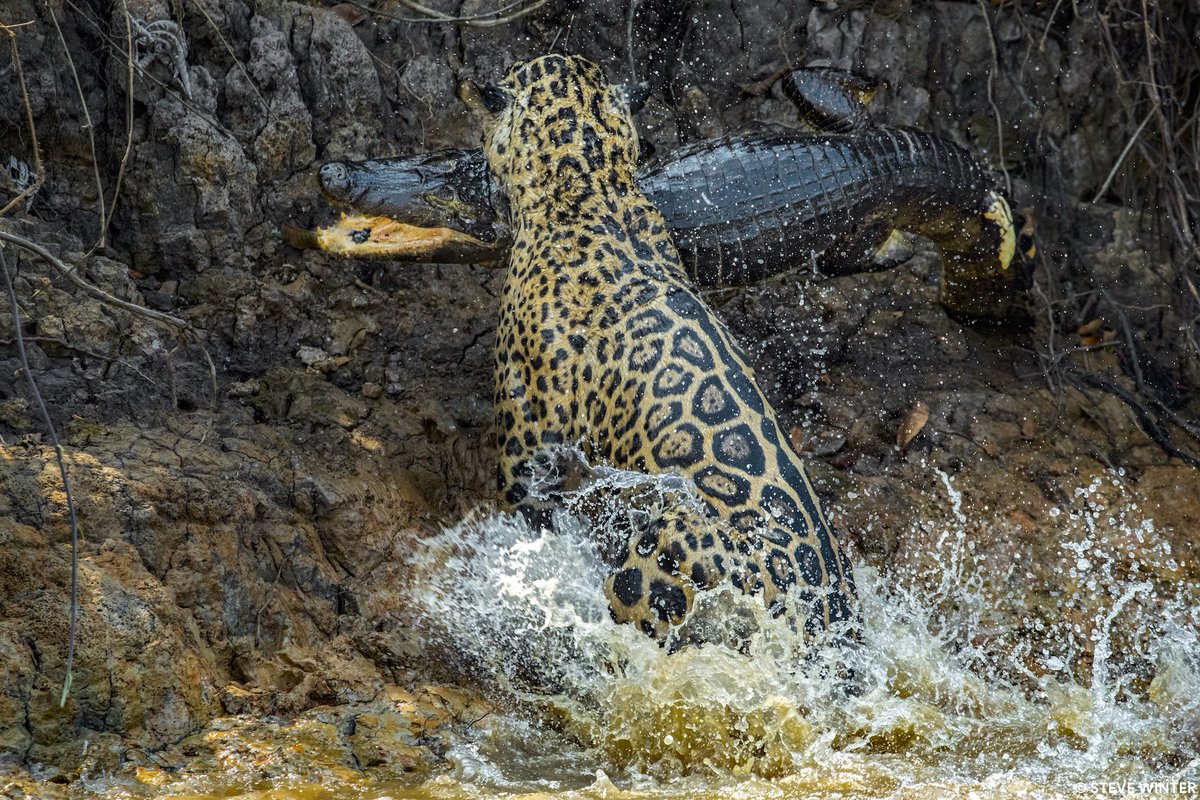 12/19/17
"Jaguars will kill you if they want to. When they're following you, they're curious," @DrRabinowitz says.
12/19/17
"I've had an indigenous group in Costa Rica tell me they feel weaker as a people for not having jaguars with them," @DrRabinowitz says in our #jaguar talk on Facebook:
12/21/17
I had so much fun this week swapping jaguar stories with world-renowned big cat photographer Steve Winter and taking our questions about the species and its threats during our Facebook Live event. We're thrilled that 14,000 people tuned in to learn about the Jaguar Corridor and the Journey of the Jaguar! If you missed […]
12/31/17
Learn more about Panthera's school in the Pantanal.